Mr. O'Donnell recently successfully concluded a jury trial against a defendant who caused a head-on collision on the Seward Highway. The defendant was driving her vehicle while intoxicated and had allowed her vehicle to cross the centerline.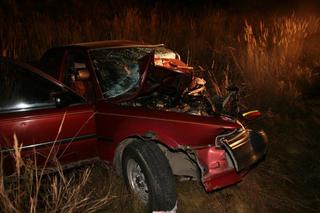 The plaintiff, a young woman, suffered extensive hip, leg and foot injuries. The jury awarded an amount in excess of the statutory limit for non-economic damages. Non-economic damages include damages for pain and suffering, loss of enjoyment of life, disfigurement, physical impairment, and inconvenience. The total judgment, including stipulated medical expenses, totaled $4.2 million.
The Alaska Personal Injury Law Group, consisting of Neil O'Donnell, Mike Moody and Rick Vollertsen, has successfully resolved, either by way of jury verdict or settlement, numerous serious automobile claims over the past three decades. Through this track record they have developed extensive experience working with the medical, engineering and economic experts needed to successfully present such claims for their full value. Such experts include accident reconstruction engineers, biomechanic engineers, rehabilitation experts and economists.